Is it time to make a move in your career?
At Echo Speech you will benefit from valuable support from professional staff with decades of experience.
With an abundance of therapy resources and clinical support, we offer the opportunity for you to grow professionally, while supporting your development within the business.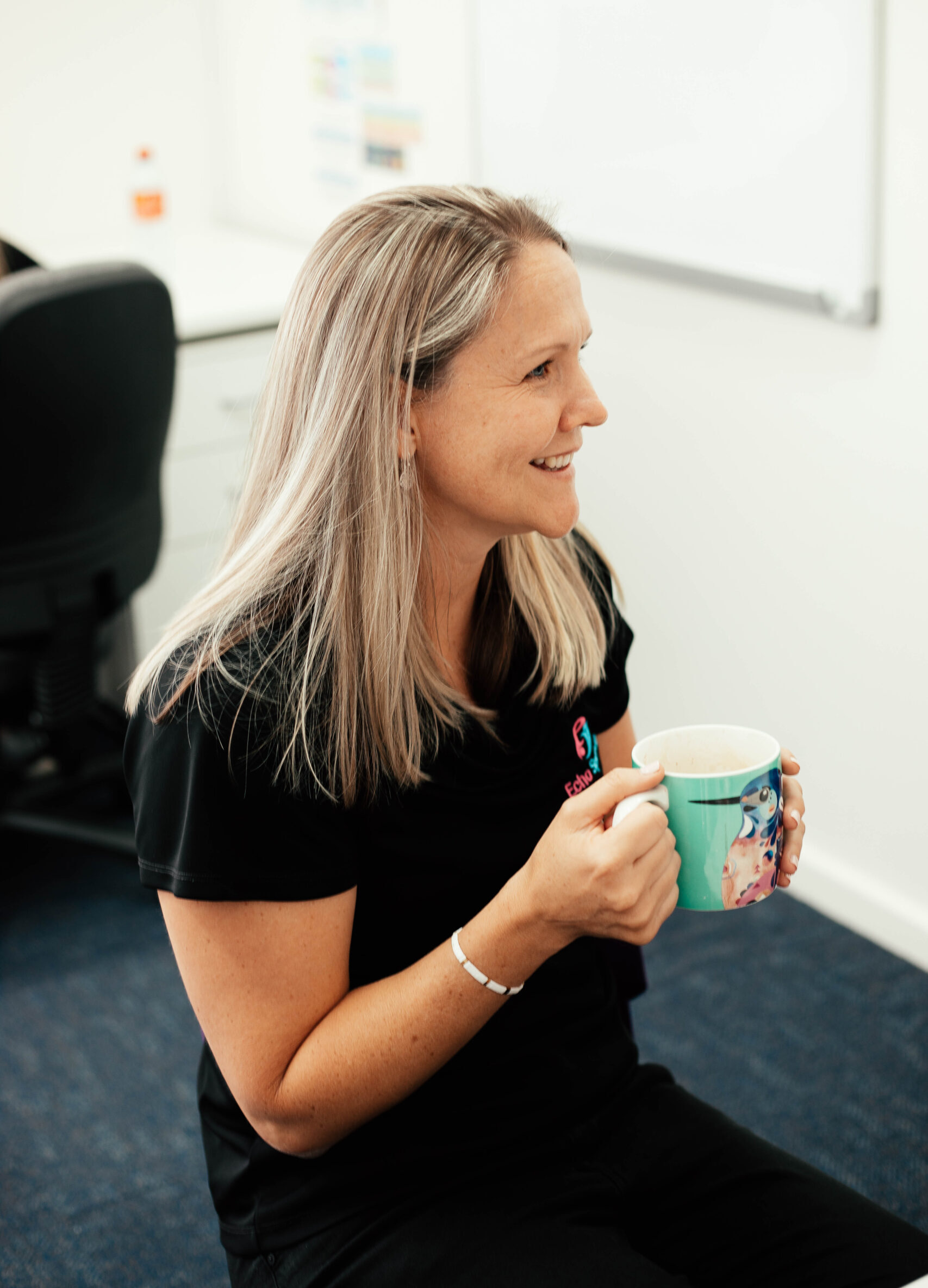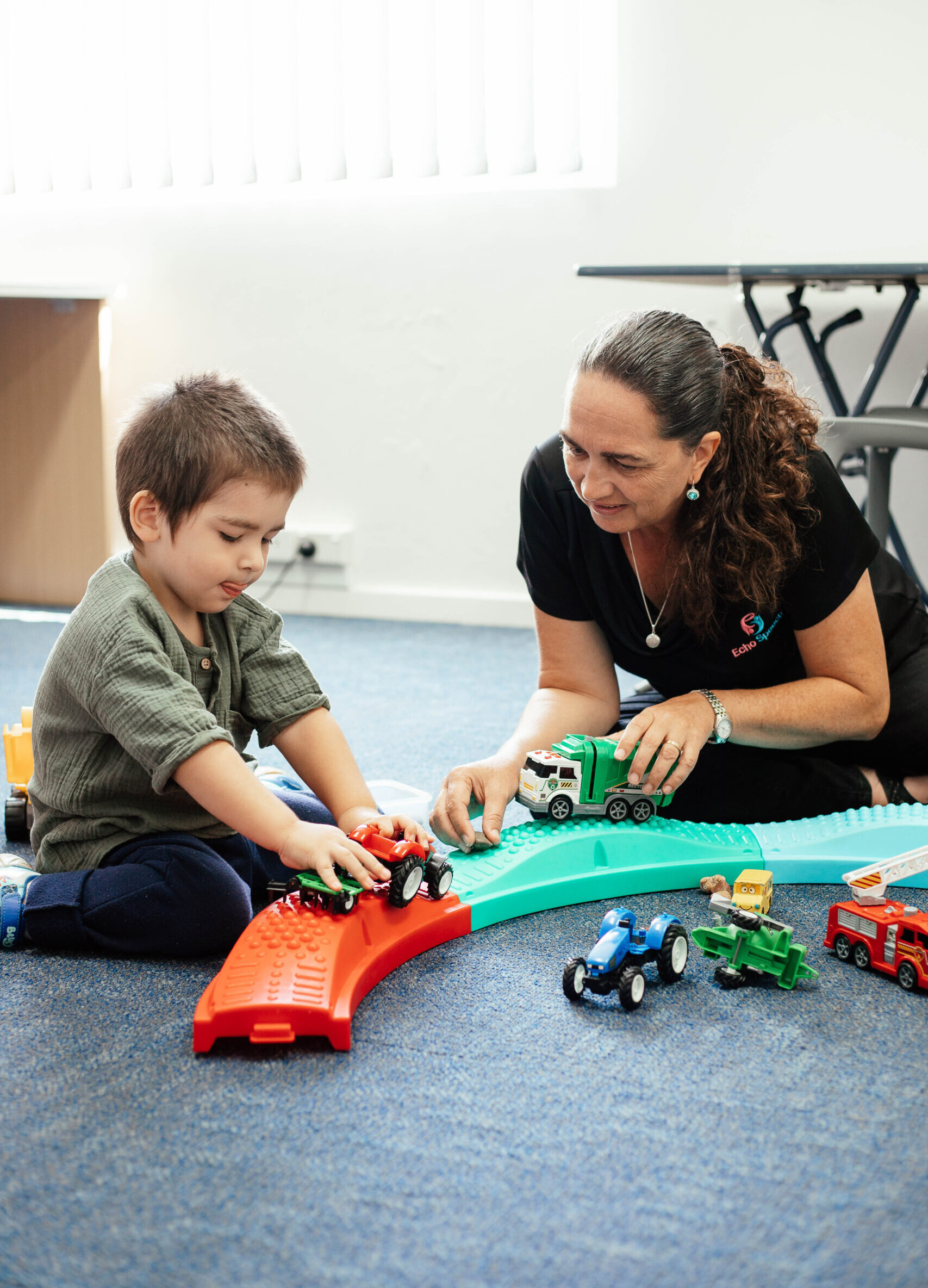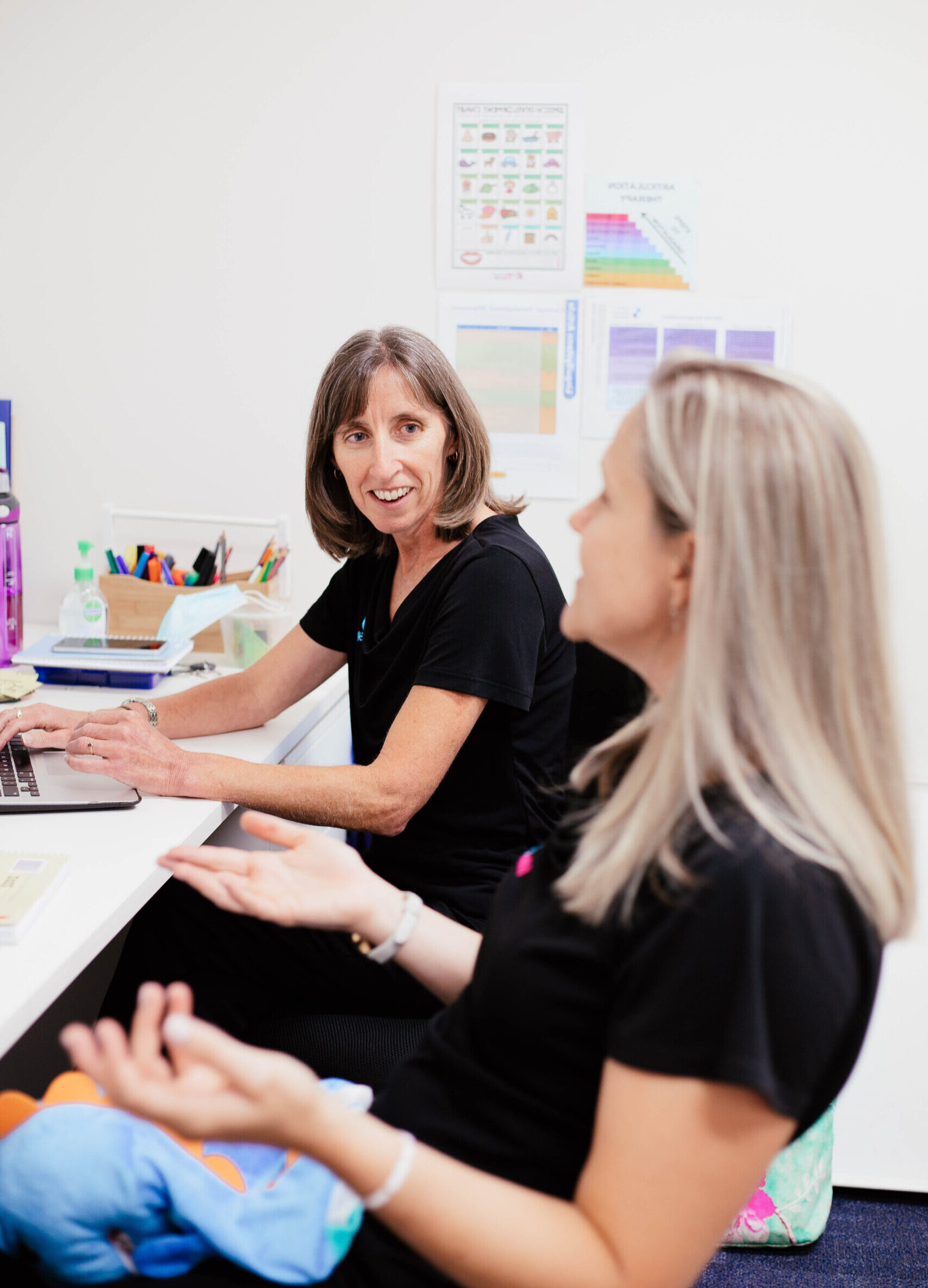 Why choose Echo Speech?
The core values of Echo Speech resonate in how we work and reflect who we are in our profession and as individuals.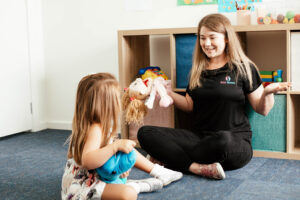 Time to Connect - We cultivate strong connections between clinicians and the families we work with, as well as with our team, so that we can provide a service built on trust and communication. With a supportive administration team and experienced mentors, you will have the time to do what you love.
Time to Care - Speech pathology is a profession with an emphasis on care. We dedicate ourselves and go the extra mile because we care about your child. It's what drives us to do our best.
Communicate - Our whole business revolves around communication. We pride ourselves in how we communicate with the client and with each other.
Courage - The staff at Echo Speech all have the courage to try new things. We're constantly chasing our best outcomes and we're not afraid to take risks to reach our goals.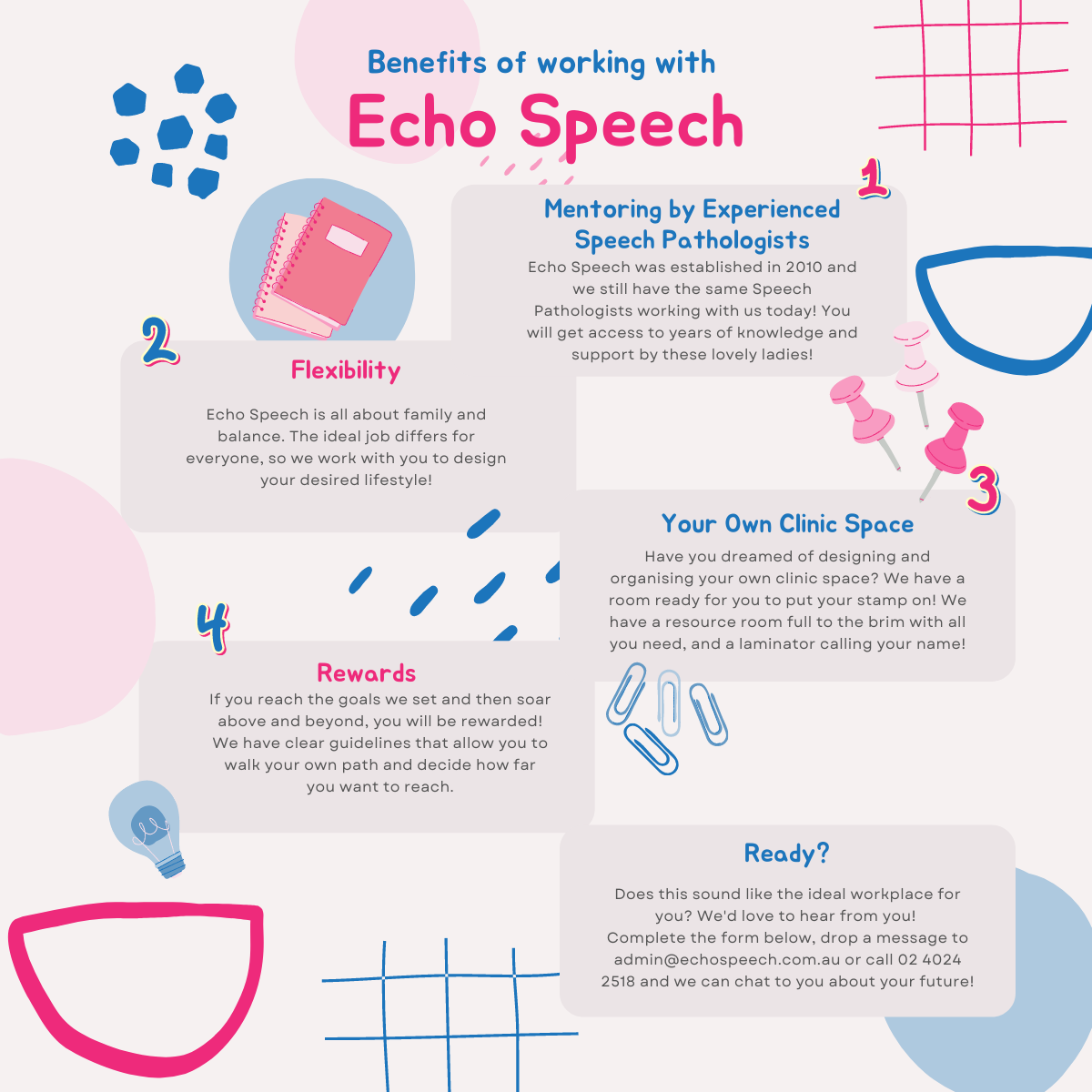 What You Can Offer
We're after talented individuals who reflect our company values. Dedicated workers who desire to grow their skills in a professional and caring environment.
If you're a friendly and capable person who's passionate about helping children be the very best they can be, we'd love to hear from you!