Creating Confident Communicators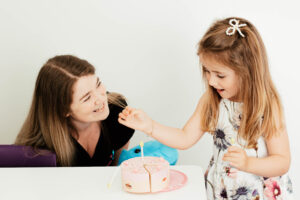 The experienced and energetic team of speech pathologists at Echo Speech are passionate about working with all children, from infants to late adolescents.
With decades of knowledge and experience within the industry, our team encourages your younger child to have fun while learning through our engaging play-based process, it won't even feel like a lesson! We also endorse parents getting involved to promote a relaxed atmosphere for your child to enrich their therapy.
Expect your older child to be highly motivated throughout our sessions, as we help them engage by using their interests and imagination to enhance their language, literacy and social interaction skills.
Our services include:
Assessments of communication for 18months to 18 year olds
Individualised speech therapy for all aspects of communication including: talking, understanding, speech sounds, stuttering, social skills, literacy and feeding!
Therapy sessions for toddlers, children and adolescents
Small group therapy
Online assessment & therapy
Professional development opportunities for parents and teachers
Why Your Child May Need Speech Pathology Services
It can be difficult to discern if your child could benefit from speech pathology therapy, but there are signs to look out for that indicate that your child may benefit from our services: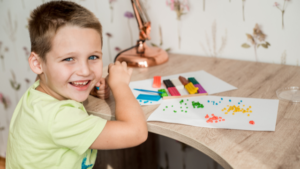 Delays in speech and language development
Difficulties pronouncing specific sounds
A diagnosis of a developmental disorder such as autism or dyslexia
Struggling to learn and progress at school
Difficulties in creating friendships with peers.
If your child encounters communication challenges it can affect many areas of their life and personal growth, causing frustration, reducing their confidence, and affecting their social abilities. Early intervention is key, and that's why we love to work with families to provide your child with an advantageous start.
Echo Speech is a Medicare provider, NDIS registered for children 7 years and over, and recognised by private health insurers. Contact us to find out more about funding options.